Red de Sensores Inalámbricos para la Adquisición de Datos en Casas de Cultivo
Wireless Sensor Network in the Acquisition of Data in Greenhouses
Alexandra Madruga Peláez

UCLV

Abel Alejandro Estevez Pérez

Richar Sosa López

Iván Santana Ching

Carlos Manuel García Algora
Abstract (es_ES)
Contexto: La adquisición y almacenamiento de parámetros ambientales, a través de redes de sensores inalámbricos, posibilita el análisis del crecimiento y desarrollo de cultivos protegidos. Dicho análisis en la agricultura presenta retos por tratarse de seres vivos, además de que no es posible controlar todas las variables.
Método: En este trabajo se diseñó una arquitectura de hardware y software utilizando una red de sensores inalámbricos para la adquisición de datos en casas de cultivo. Las simulaciones de la propuesta se realizaron en la unidad empresarial básica de cultivos varios Valle del Yabú de Santa Clara durante dos horas con seis nodos de medición, un coordinador y el gateway. Se realizó un análisis energético de la propuesta calculando el tiempo de vida real de las baterías.
Resultados: Los experimentos demostraron la efectividad del diseño, almacenando todas las mediciones transmitidas desde diferentes lugares dentro de las casas de cultivos protegidos. El análisis energético garantizó una alta durabilidad de las baterías de los nodos de medición.
Conclusiones: Con el sistema de adquisición expuesto se podrían mantener o modificar los valores de las variables efectivas para reducir pérdidas de recursos y mejorar la eficiencia productiva.
Abstract (en_US)
Context:  The acquisition and storage of environmental parameters, through wireless sensor networks, makes it possible to analyze the growth and development of protected crops. This analysis in agriculture imposechal-lenges because are living organismsand where it is not possible to control all the variables.
Method: Ahardware and software architecture is designed using a wireless sensor networkfor acquisition of data in greenhouses. The simulations are carried out in the UEB of Various Crops "Valley of the Yabu" of Santa Clarafor two hours with six measurement nodes, a coordinator and gateway. An energetic analysis of the pro-posal was made calculating the real life time of batteries.
Results: The experiments demonstrate the effectiveness of the design, storing all the measurements transmit-ted from different places inside the greenhouses.The energetic analysis guarantees high durability of the bat-teries of the measurement nodes.
Conclusions: With the acquisition system exposed, the values of the effective variables could be maintained or modified for reducing losses of resources and improving productive efficiency.
Downloads
Download data is not yet available.
How to Cite
Madruga Peláez, A., Estevez Pérez, A. A., López, R. S., Santana Ching, I., & García Algora, C. M. (2019). Wireless Sensor Network in the Acquisition of Data in Greenhouses. Ingeniería, 24(3). https://doi.org/10.14483/23448393.14437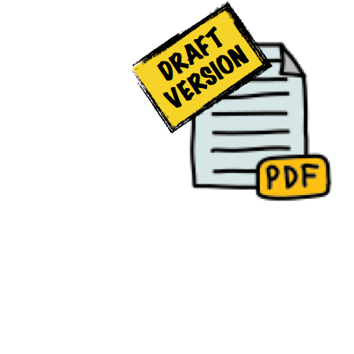 Published: 2019-09-15
Section
Electrical and Electronic Engineering
Copyright (c) 2019 Ingeniería
This work is licensed under a Creative Commons Attribution-NonCommercial-ShareAlike 4.0 International License.