Método de Diseño de Filtros Basado en Redes de Líneas de Transmisión para una Topología Monofásica con Tecnología BPL
Filters Design Method Based on Networks of Transmission Lines for a Single-Phase Topology with BPL Technology
Rafael Enrique Balaguera Hernandez

Universidad Pedagógica Nacional
Keywords:
channel, power line communication, filter.
(en_US)
Keywords:
canal, comunicación por línea de potencia, filtro
(es_ES)
Abstract (es_ES)
Contexto: Para el diseño del modelo de filtro que presente el canal establecido por la carga de una topología monofásica, se transforman las líneas de transmisión de parámetros distribuidos a parámetros concentrados. Cada línea del backbone asimila la matriz de parámetros de transmisión y su transformación en parámetros de admitancia, representada en un modelo de dos puertos.
Método: Con la topología monofásica energizada a frecuencias entre 1,8 MHz y 30 MHz sistema con tecnología BPL (Broadband Power Line) se obtienen tensiones y funciones de transferencia de los canales. A las funciones de transferencia, se le aplican técnicas de síntesis de redes, para obtener la red del filtro asociado al canal.
Resultados: La operación del filtro en el canal de la carga más alejada de la fuente BPL, se valida por transferencia máxima de potencia, reemplazando la carga por el filtro, para comprobar resultados similares de relación señal a ruido y capacidad de canal.
Conclusiones: Al reemplazar la carga por el filtro el comportamiento del canal es similar, porque el filtro asume la impedancia media. Como trabajo futuro se sugiere utilizar parámetros validados de conductores eléctricos dentro de la normatividad colombiana, para estandarizar las topologías monofásicas hogareñas por distancia y número de nodos, sujetas al modelo de filtro asociado al canal más largo, para establecer patrones respecto a: atenuación, capacidad de canal y relación señal a ruido.
Abstract (en_US)
Context: For the design of the filter model that presents the channel established by the load of a single-phase topology, the transmission lines of distributed parameters are transformed to concentrated parameters. Each line of the backbone assimilates the transmission parameter matrix and its transformation into admittance parameters, both represented within a two-port model.
Method: With the single-phase topology energized at frequencies between 1,8 MHz and 30 MHz a system with BPL (Broadband Power Line) technology tensions and transfer functions of the channels are obtained. Techniques of networks synthesis are applied to the transfer functions, to obtain the filter network associated to the channel.
Results: The operation of the filter in the channel of the load farthest from the source BPL, is validated by maximum transfer of power, replacing the load by the filter, to verify similar results of Signal to Noise ratio and Capacity of Channel.
Conclusions: When the load is replaced by the filter, the behavior of the channel is similar, because the filter assumes the average impedance. As future work are suggested to use validated parameters of electrical conductors within the Colombian normativity to standardize the single-phase topology by distance and number of nodes, subject to the filter model associated to the longest channel to establish patterns respect to: attenuation, capacity of channel and signal to noise ratio.
Downloads
Download data is not yet available.
References
H. and Koch, M. Hirsch and Ferreira Hendrik and et al, Power Line Communications [Primera ed]., Eds. Chichester, Ed. United Kingdom: John Wiley & Sons Ltd, 2010.
H. Hranisca, Broadband Power Line Communications. Inglaterra, Wiley, 2004.
T. Bostoen and O. Van de Wiel, "Modelling the low-voltage power distribution network in the frequency band from 0.5 mhz to 30 mhz for broadband powerline communications (PLC)".
Belgium: Alcatel corporate research center, francis wellesplein 1, b-2018 antwerpen, pp. 171-178, 2000.
López, J.; Camps, G.; Magdalena, J., Síntesis de redes: impedancias y filtros, 1st ed. Madrid, España, Delta Publicaciones, 2008.
F Soler, Síntesis de circuitos, Primera ed. Bogotá, D.C., Imprenta Copypal, 1981.
H. Bastidas and M. Patiño, "Modelo de cálculo de los parámetros técnicos de las líneas eléctricas de baja tensión subterráneas e instalaciones internas para uso en telecomunicaciones". Ingeniería e Investigación, vol. 31, no. 3, pp. 121-129, diciembre 2011.
S. Dash and A. Panda, "Interpretation of Different Channel Configurations and Modulation Techniques Over Power Line Communication". IEEE, pp. 420-425, Noviembre 2016.
Y. He, G. Wang, L. Sun, and G. Rushingabigwi, "Coupling Matrix And Admittance Function Synthesis For Mixed Topology Filters". IEEE Transactions on microwave theory and techniques, vol. 64, pp. 4444-4454, agosto 2016.
A. Anzalchi, M. Moghaddami, A. Sarwat, and A. Rathore, "A New Topology of Higher Order Power Filter for Single-Phase Grid-Tied Voltage-Source Inverters". IEEE Transactions on Industrial Electronics, vol. 63, no. 12, pp. 7511-7522, diciembre 2016.
N. Matsunaga, Diseño e implementación de un emulador de canal BPL en FPGA. Buenos Aires, Universidad de Buenos Aires, 2012, Tesis requisito parcial para optar al título de: Doctor en Ingeniería Eléctrica.
ICONTEC, Norma Técnica Colombiana. NTC 2050. Código eléctrico colombiano. Bogotá, Colombia, ICONTEC, 1998.
F. Cañete, "Caracterización y modelado de redes eléctricas interiores como medio de transmisión de banda ancha". Universidad de Málaga, Málaga, Tesis Doctoral 2004.
R. Neri, Líneas de Transmisión, Primera ed. México, McGraw-Hill, 2004.
G. García and A. Estopiñán, Circuitos de parámetros distribuidos: Aplicación a líneas de transporte de energía eléctrica, Primera ed. Madrid, España, Prensas de la Universidad de Zaragoza, 1996.
R. Dorf, Introduction to Electric Circuits, Novena ed. New York, Estados Unidos, John Wiley & Sons, Inc., 2014.
W. Hayt and J. Kemmerly, Análisis de circuitos en ingeniería, Séptima ed. México, México D.F., McGraw-Hill, 2007.
R. Gaviño, Introducción a los sistemas de control: conceptos, aplicaciones y simulación con MATLAB, Primera ed. México, México D.F., Prentice Hall, 2010.
H. Ferreira and L. Lampe, Power Line Communications. Theory and Applications for Narrowband and Broadband Communications Over Power Lines, Primera ed. Singapore: John Wiley & Sons Ltd, 2010.
N.R. Malik, Circuitos electrónicos. México D.F., México, Pearson Prentice Hall, 2014.
K Ogata, Ingeniería de control moderna, Quinta ed. México, D.F., México, PEARSON, 2010.
S. Chapra, Métodos numéricos para ingenieros, Quinta ed. México, México, McGraw-Hill, 2007.
D. Scott, Análisis de circuitos eléctricos, Primera ed. España, McGraw-Hill., 1998.
M. Zimmermann and K. Doster, "An Analysis of The Broadband Noise Scenario in Powerline Networks". IEEE International Symposium on Power Line Communications and Its Applications, Limerick, pp. 131-138, 2000.
D. Benyoucef, "A New Statistical Model of the Noise Power Density Spectrum for Powerline Communication". International Symposiumo Power-Line Communications and Its Applications, pp. 136-141, 2003.
FCC, "Radiated Emission Limits". Communications Commission Federal, vol. 1-part 15, no. 15, p. 810, 2009. [En línea]. Disponible en: http://www.gpo.gov/fdsys/pkg/CFR-2009- title47-vol1/pdf/CFR-2009-title47-vol1-part15.pdf
C.E. Shannon, "A Mathematical Theory of Communication". Bell System Technical Journal, vol. XXVII, pp. 379-423 y 623-656, 1948.
A. Goldsmith and P. Varaiya, "Capacity of Fading Channels with Channel Side Information". IEEE Transactions on Information Theory, vol. XLIII, no. 6, pp. 1986-1992, November, 1997.
Congreso de Colombia, Artículo 17 de la Ley 1341 de 2009. Por la cual se definen principios y conceptos sobre la sociedad de la información y la organización de las tecnologías de la información y las comunicaciones - TIC-, se crea la agencia nacional de espectro. Ministerio de Tecnologías de la Información y las Comunicaciones, Bogotá, Ley de la República de Colombia, 2009.
A. Chica, Estudio y análisis de la viabilidad de la implementación de tecnología PLT (Power Line Telecommunications) en Colombia, en el ámbito de la transmisión de datos sobre redes de baja tensión. Bogotá, Colombia, Universidad Nacional de Colombia, 2012, Tesis presentada como requisito parcial para optar al título de Magíster en Ingeniería de Telecomunicaciones.
D. Viteri, C. Garzón, and A. Narváez, "Análisis de confiabilidad en subestaciones eléctricas tipo maniobra implementando el transformador de tensión con núcleo de potencia". Revista Ingeniería, vol. XXII, no. 1, pp. 65-82, enero-abril 2017.
G. Moreno and F. Fernández, "Sistemas de comunicación BPL-híbridos y su aplicación en áreas rurales". Revista en Telecomunicaciones e Informática, vol. II, no. 3, pp. 41-54, enero – junio, 2012.
R Cárdenas, Red residencial de banda ancha por línea de potencia basada en relevo para la mitigación de la interferencia. Universidad Nacional de Colombia, Bogotá, Colombia, Tesis presentada como requisito parcial para optar al título de Doctor en Ingeniería Eléctrica 2013.
How to Cite
Balaguera Hernandez, R. E. (2017). Filters Design Method Based on Networks of Transmission Lines for a Single-Phase Topology with BPL Technology. Ingeniería, 22(3), 347-361. https://doi.org/10.14483/23448393.12031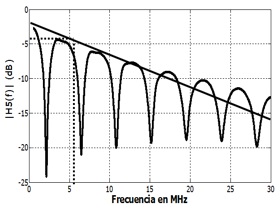 Published: 2017-09-12
Section
Electric Engineering
From the edition of the V23N3 of year 2018 forward, the Creative Commons License "Attribution-Non-Commercial - No Derivative Works " is changed to the following:
Attribution - Non-Commercial - Share the same: this license allows others to distribute, remix, retouch, and create from your work in a non-commercial way, as long as they give you credit and license their new creations under the same conditions.