Evaluación de Escenarios de Descongestión Vehicular en Bogotá mediante Dinámica de Sistemas
Assessment of Scenarios of Vehicular Decongestion in Bogotá d.c., using System Dynamics
Carlos Franco

Universidad Catòlica de Colombia

Germán Mendez

Universidad Distrital Francisco José de Caldas

John Espitia
Keywords:
systems dynamics, systems thinking, urban transportation
(en_US)
Keywords:
pensamiento sistémico, dinámica de sistemas, transporte urbano.
(es_ES)
Abstract (es_ES)
Este trabajo propone el desarrollo de un modelo basado en dinámica de sistemas en el cual se caracteriza el sistema de transporte de Bogotá D.C. Para realizar esto se modelan las variables principales que intervienen en el sistema de transporte para así lograr un análisis global de la problemática de transporte y evaluar posibles soluciones propuestas por diferentes expertos.
El modelo es desarrollado mediante el software Stella, y en él se incluyen los diferentes actores que intervienen en la problemática global. Previo al desarrollo del modelo computacional, se lleva a cabo la recolección de información a través de expertos en el tema, que permita realizar una caracterización inicial, para poder así comprender la relación entre variables. Adicionalmente se evalúan sobre el modelo seis diferentes alternativas de solución a la problemática, para observar el impacto que éstas tendrían sobre el sistema de transporte.
Abstract (en_US)
This paper proposes the development of a model based on system dynamics in which the transportation system in Bogotá D.C. is characterized. To do this the main variables involved in the transport system are modeled in order to achieve a global analysis of the problems of transportation and evaluate possible solutions proposed by different experts.
The model is developed using the software Stella, and the different actors involved in global issues are included. Prior to the development of computational model is carried out data collection by experts on the subject, which shall provide an initial characterization, in order to understand the relationship between variables. Additionally six different alternative solutions to the problem are evaluated, to observe the impact that they would have on the transportation system.
Downloads
Download data is not yet available.
References
Programa de las Naciones Unidas para el Desarrollo, informe sobre Desarrollo Humano, Superando barreras: Movilidad y desarrollo hu-mano, 2009, disponible en http://hdr.undp.org
Germán Lleras, "Transmilenio y el transporte colectivo tradicional, una relación incierta". Revista de Ingeniería, 21, junio 2005,84-93.
Jay Forrester, World Dynamics. Wright-Allen Press, Massachusetts,Estados Unidos,1971,15.
Germán Mendez, Lindsay Alvarez, Diseño de prototipo diagnostic para la pequeña y mediana empresa, pyme. Nomos, Bogotá Colombia, 2004, 21-32.
Indra Khanna, N. Singh y Prem Vatt, "System dynamics in urban transportation planning and policy analysis". Proceedings Keystone CO USA, 1986, 453-462.
Khaled Abbas, "The use of system dynamics in modelling transportation systems with respect to new cities in Egypt". 8th International conference of the Systems Dynamics Society, Chesnut Hill, Masachussets, Estados Unidos, 1990 , 16-30
Jifeng Wang, Huapu Lu y Hu Peng, "System Dynamics model of urban transportation system and its applications". Journal of Transportation Systems engineering and information technology, 8, 3, Junio 2008, 83-89.
Hossein Haghshenas, Manouchehr Vaziri y Ashkan Gholamialam, "Evaluation of sustainable policy in urban transportation using system dy-namics and world cities data: A case study in Isfahan". Cities, in Press, Noviembre 2014.
J.-H. Lew, L. F. Hivin y D.N. Mavris, "A multi-paradigm approach to system dynamics modeling of intercity transportation". Transportation Research Part E: Logistics and Transportation Review, 71, Noviembre 2014, 188-202.
Yang Yang, Peitong Zhang y Shaoquan Ni, "Assessment of the impacts of urban rail transit on metropolitan regions using systems dy-namics model". Transportation Research Procedia, 4, Mayo 2014, 521-534.
Edgar Duarte, "El transporte público colectivo en Bogotá D.C.: una mirada desde la dinámica de sistemas". Ingenieria, 16, 2, No-viembre 2011, 18-34.
J. Orozco, F. Arenas, "Aproximación al desarrollo de un sistema de transporte masivo a través de la dinámica de sistemas". Revista S&T, 11, 24, Mayo 2013, 91-106.
Martin Schaffernicht, Aplicación del análisis de sistemas a las ciudades y al transporte público urbano, innovación ambiental de ser-vicios urbanos y de infraestructura: hacia una economía baja en carbono. Comisión económica para América Latina y el Caribe, Santiago de Chile, Chile, 2012, 9-102.
Diagrama de Pareto, Dirección nacional de servicios académicos virtuales, Universidad Nacional de Colombia sede Manizales, 2010, dis-ponible en http://www.virtual.unal.edu.co
G. Levaggi, La teoría general de los sistemas. 2, Ugerman, Tucumán Mexico, 2007, 20-171.
J. Arango, "Calidad de los combustibles en Colombia". Revista de Ingeniería, 29, Mayo 2009, 100-108.
Ian Thomson, Alberto Bull, "La congestión del tránsito urbano: causas y consecuencias económicas y sociales". Revista de la CEPAL, 16 Abril 2002, 109-121.
Observatorio de Movilidad, Boletín de accidentalidad vial, Boletìn No 2, 2004, disponible en http://www.movilidadbogota.gov.co/hiwebx_archivos/audio_y_video/boletin%20de%20cifras%2011-07-2012.pdf
Jay Forrester, Industrial dynamics. Wright-Allen Press, Massachusets Estados Unidos, 1961, 40-52.
How to Cite
Franco, C., Mendez, G., & Espitia, J. (2015). Assessment of Scenarios of Vehicular Decongestion in Bogotá d.c., using System Dynamics. Ingeniería, 20(2), 209-231. https://doi.org/10.14483/23448393.8436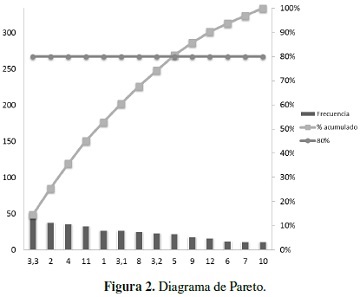 Published: 2015-08-10
From the edition of the V23N3 of year 2018 forward, the Creative Commons License "Attribution-Non-Commercial - No Derivative Works " is changed to the following:
Attribution - Non-Commercial - Share the same: this license allows others to distribute, remix, retouch, and create from your work in a non-commercial way, as long as they give you credit and license their new creations under the same conditions.